Date/Time
Date(s) - 21/06/2019
2:00 pm - 9:00 pm
Location
Google for Startups Campus
Categories
How much do you know about the Blockchain technologies beyond the hype? Where is the tech going now that the Crypto market sunk into a long winter? Discover how Blockchain tech startup are going to change the world we live in.
Free Drinks will be provided during the Networking session and will stay available until stock lasts! 
AGENDA
Let's meet and check out, here is the programme:
 
– Doors open at 2:00pm (TECH SESSION)
• 2:00-2:45pm – Networking + Registration
• 2:45-3:00pm – SR Introduction and Industry Regulator Guest Talk
• 3:00-3:15pm – Expert Talk – Regulation Technologies Showcase by Lead Sponsor Technical Presenter
•    3:15-3:45pm – Co-host Presentation – Head of Development
•   Transforming Data Governance – InsureTech & Blockchain focused
3:45:4:00pm – Break
• 4:00-4:30pm – Co-host Presentation – Head of Product Management
• 4:30-4:45pm – Presentation by Lead Sponsor – Cyber Security + AI with Blockchain
• 4:455-5:00pm – Expert Talk – The Future of Blockchain
• 5:00-5:15pm – Break – Begins the GENERAL PUBLIC SESSION
• 5:15:5:45 – Panel Discussion
• 5:45-6:00pm – Presentation by Lead Sponsor – Crypto-Asset focused
• 6:00-6:30pm – Networking Break – Food/Drink
• 6:30-6:45pm – "The Future of Smart Contracts" Lead Sponsor CEO/CTO
• 6:45-7:00pm – "Co-host Presentation – Hitachi"
• 7:00-8:00pm – Startups pitching
• 8:00-8:15pm – Announcing of startup winner by judging panel
• 8:15-8:30pm – Panel Discussion with Q&As
• 8:30-9:00pm – Final Break & Extra Networking Time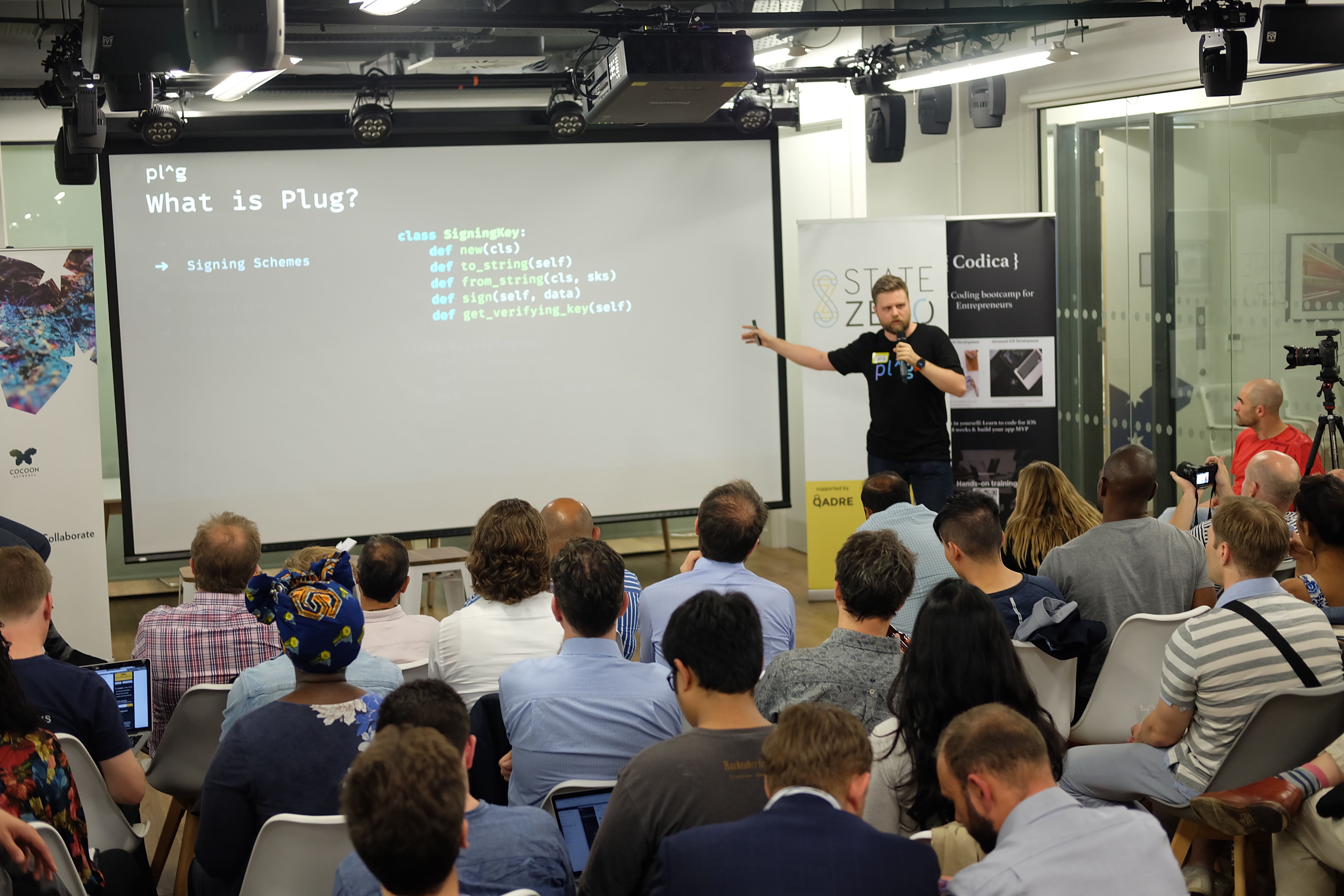 WHY ATTEND?
Network with 30+ Top software Developers
Meet 5 of the Most Disruptive Startups in the Field
Connect with Leading Corporates attending as Sponsors
Stay up to date with the most recent technology
Expand your own Brand Awareness and Outreach by Sponsoring
Tap into a Growing 13k+ Community of Tech Innovators

You can't miss this event if you:
– Are in RegTech / Fintech / Banking & Finance Tech
– Want to promote your Startup or Business
– Want to network with like-minded professionals and potential clients/partners
– Want to get in-depth knowledge of this industry
– Are looking to hire for/find a job
– Fancy some free beer talking "tech and startups"
This is your chance to come and let us know whom you would like us to connect you with, what topics you want to see in the future, and how to launch your startup.